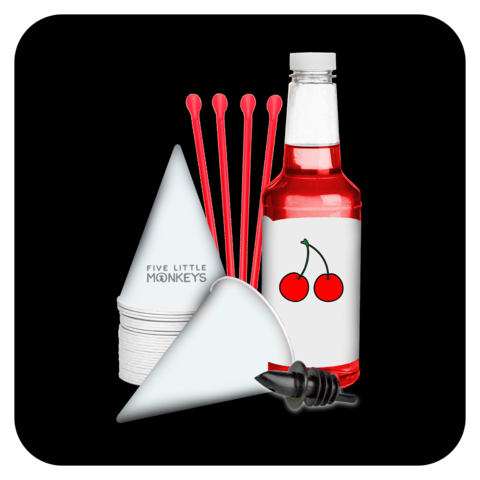 Snow Cone Cups/Straws/Syrup: 25 Servings - Wild Cherry
Includes cups, straws, and Wild Cherry Snow Cone syrup for approximately 25 servings.
Need some help deciding? Here are a few helpful tips for your Snow Cone machine rental:
- Top 3 flavors for our Snow Cone machine rentals are Cherry, Blue Raspberry, and Grape, followed closely by Strawberry and Lemonade.
- For backyard parties, we recommend calculating required number of servings as 2x or 3x the number of guests - because hardly anyone stops at just one Snow Cone!
- For corporate events, give us a call - we also carry 1-gallon Snow Cone syrups which are better value for larger events (100+ guests).