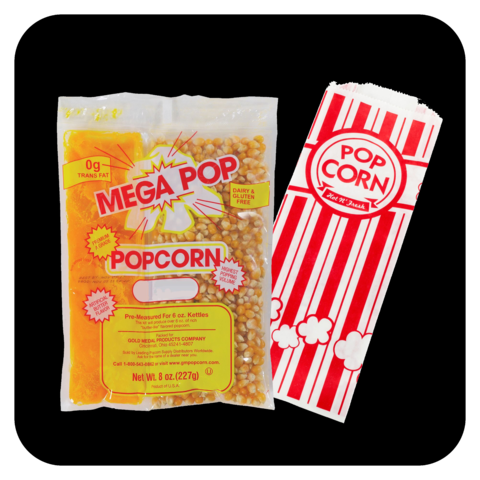 Popcorn Kernels/Seasoning/Oil/Bags: 25 Servings
Includes:
4 - popcorn kernel/oil/seasoning packets and 25 bags for approximately 25 servings.
Need some help deciding? Here are a few helpful tips for your Popcorn Machine rental:
- For indoor and backyard parties, we recommend calculating required number of servings as 2x or 3x the number of guests - because hardly anyone stops at just one bag of popcorn!
- For corporate events, give us a call - we can give you a better idea of how many kits you will need based on your event size.