All About Party Rentals For School Events
Are you trying to find some entertaining activities to add to your school's event but are unsure where to start and everything you'll need? Five Little Monkeys is here to help! Whether you're planning a holiday party, a field day/fun run or just want to know the basics before planning your event, we have come up with rental suggestions per grade groups to make it easier!

Party Rental Suggestions for School Events Based on Grade Groups
• Party Rentals for Elementary School Events K-4
• Party Rentals for Upper Elementary School Events 5-6
• Party Rentals for Middle School Events 7-8
• Party Rentals for High School Events 9-12
• Difference Between Indoor/Outdoor Events
• Requirements that must be met before booking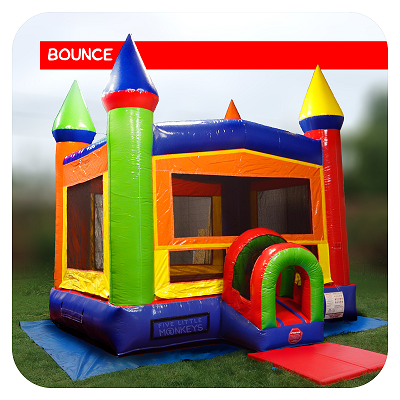 PARTY RENTALS FOR ELEMENTARY SCHOOL EVENTS K-4

Five Little Monkeys would suggest against any Bounce House and Slide Combos for school events. This is because the entrance point for the slides are inside the Bounce Houses so it is harder to control/supervise the flow of children going down the slide one at a time with these types of Party Rentals. Check out some good Party Rental options for this grade group that you can refer to our website for below!

- Rainbow Castle Bounce House Rental
- Retro Rewind 13' Inflatable Slide Rental
- Connect 4 Game Rental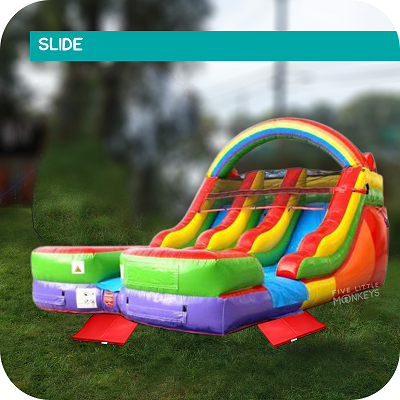 PARTY RENTALS FOR UPPER ELEMENTARY SCHOOL EVENTS 5-6

A standard Bounce House Party Rental would still suffice for this age group. Typically, the children in this age group have a blast bouncing around in a regular Bounce House but will also have fun going down a 13' Inflatable Slide Party Rental. All of Five Little Monkeys single lane slides whether they are 13' or 16' must be setup outside. These Party Rentals cannot be setup indoor due tipping hazards.

- All-Star Sports Bounce House Rental
- 13' Double Rainbow Dual-Lane Slide Rental
- Epic Ring Toss Inflatable Game Rental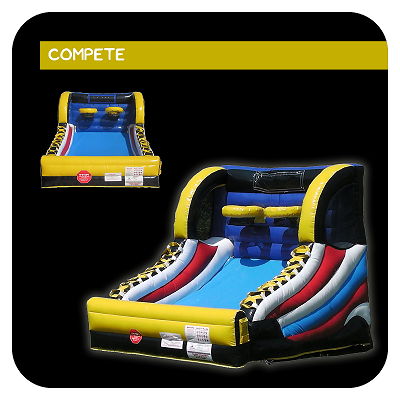 PARTY RENTALS FOR MIDDLE SCHOOL EVENTS 7-8

With the kids getting older in this grade group Party Rentals revolved around Inflatable Games are more their style. Five Little Monkeys has noticed this age group of kids do not really want to Bounce around; they would much rather have interactive activity options. Obstacle Courses are another great option for middle schoolers and allows them to bring out their competitive side! The Gauntlet Inflatable Obstacle Course Rental that Five Little Monkeys has is larger but makes supervising easier since they start and end the course on the same side with this Party Rental. Check out these Party Rental options for middle schoolers:

- Double Dribble Basketball Game Rental
- Corn Hole Game Rental
- Gauntlet Obstacle Course Rental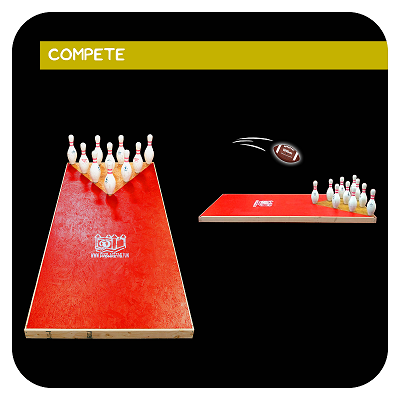 PARTY RENTALS FOR HIGH SCHOOL EVENTS 9-12

Five Little Monkeys has seen that a lot of the game Party Rentals have been the most popular with high school events. Slide Party Rentals such as Five Little Monkeys Totally Tubular 16' Inflatable Slide or our Optimus 19' Inflatable Dual-Lane Slide would be good for this age group too. Keep in mind, only the dual-lane slide Party Rentals can be booked for indoor events. Single lane slide cannot. Integrating your staff into the fun and having them sit under our Soak n' Wet Splash Tower Party Rental then having students try to hit the target to soak the staff member is always a great time.

- Fowling Game Rental
- Mega Inflatable Twister Game Rental
- Soak n' Wet Splash Tower Rental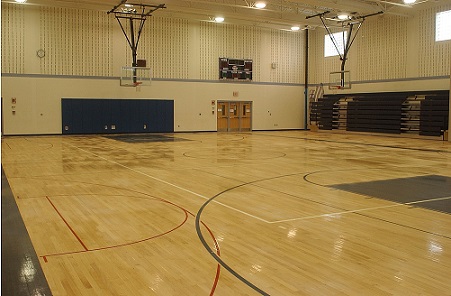 DIFFERENCE BETWEEN INDOOR/OUTDOOR PARTY RENTAL EVENTS

One of the biggest issues we have seen here at Five Little Monkeys with school events that have Party Rentals booked for an outside event is unexpected weather rolling in. If you have a large enough indoor space for your Party Rentals and your students, Five Little Monkeys suggests having your event indoors rather than outside. Power for your Party Rentals is usually more accessible and within 50ft of where you're having everything setup with an indoor event as well. If any gusts of high winds between 15-20 mph arise during your event taking place outdoors, you would have to deflate your Party Rentals until it passes which can be a drag! Indoor setups = smoother events!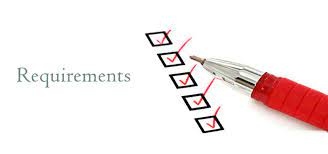 REQUIREMENTS THAT MUST BE MET BEFORE BOOKING

Calling the Bounce House Rental Company before booking any Party Rentals is a good place to start to assure that they can accommodate your event and give you any Party Rental suggestions for the age group attending the event. You must have power within 50 ft where the cord will not go over any parking lots, sidewalks, and/or black tops to avoid any tripping hazards. Five Little Monkeys will not setup any on-rider inflatables on concrete so make sure you have a clear, open all grass area for outdoor setups. Make sure to organize and plan for somebody to be there upon delivery and pickup for your Party Rentals.