Bounce House Rental Safe Setup
When looking to book a Bounce House Rental do questions about safety and how the Bounce House Rental is setup come to mind? The Party Rental Specialists here at Five Little Monkeys have created this page to help answer some of those questions!

Bounce House Rental Safe Setup Key Points
• Proper anchoring for your Bounce House Rental
• Overhead clearance above your Bounce House Rental
• Bounce House Rental footprint measurements + open space around Inflatable
• Bounce House Rental with proper power setup
• Bounce House Rentals should be placed on an all-grass area
• With your Bounce House Rental mark underground lines before delivery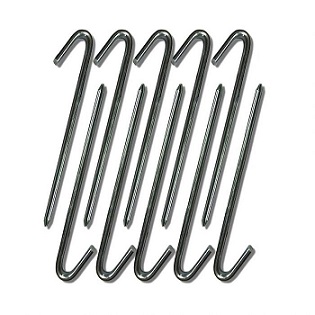 PROPER ANCHORING FOR YOUR BOUNCE HOUSE RENTAL

When booking a Bounce House Rental whether it is from Five Little Monkeys the Party Rental Specialists or another company making sure the Bounce House Rental is anchored correctly is just the start to ensuring you and your guests are kept safe! No sand bags should be used for any Inflatable Rentals your kids will be getting on. Setting the unit up on all grass during an outdoor event is the safest place/way to setup an Inflatable Bounce House Rental so that it can be staked into the ground. Before booking your Bounce House Rental ensure the company you are going with is staking the unit into the ground for all events taking place outdoors. Five Little Monkeys uses 18" stakes to assure a proper and safe setup.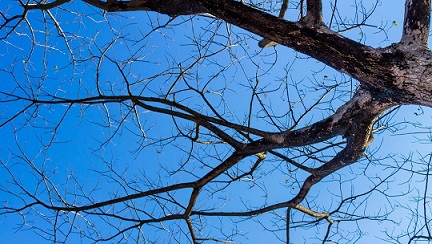 OVERHEAD CLEARANCE ABOVE YOUR BOUNCE HOUSE RENTAL

With your Bounce House Rental, you want to make sure that you have sufficient open space above the footprint of the Inflatable Rental itself. Bounce House Rentals are generally about 16 ft tall which requires more height/overhead space than you may realize. Setting up a Bounce House Rental under any electrical wires is dangerous. Tree branches rubbing on the unit could also cause damages. If you have a tree in your yard and believe that some of the branches may get in the way or rub on the Bounce House Rental, just give them a quick trim before your Inflatable Bounce House Rental is delivered.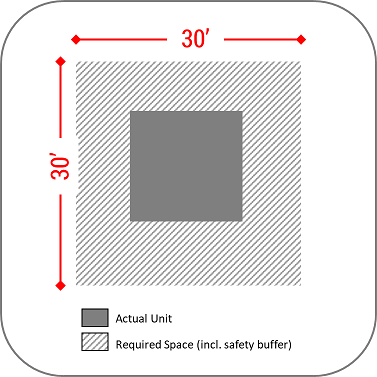 BOUNCE HOUSE RENTAL FOOTPRINT MEASUREMENTS + OPEN SPACE AROUND INFLATABLE

Let's say the Bounce House Rental footprint is measuring out to 15'L x 15'W and you measured your yard with an open space of 17'L x 17'W. Unfortunately, that doesn't mean that would suffice as a safe setup for your Bounce House Rental. The Bounce House Rental industry best practices 1/2 the height of the unit should be additionally on each side of the Inflatable Rental. Here at Five Little Monkeys, we require a space of 30'L x 30'W for our standard Bounce House Rentals since they are generally 15ft-16ft tall. That would roughly be an additional 7.5ft of open space on each end of the Bounce House Rental. Times that by 4 and you get 30ft. Having open space around the Inflatable Bounce House Rental is important and will help ensure a safe setup since running around will more than likely be taking place.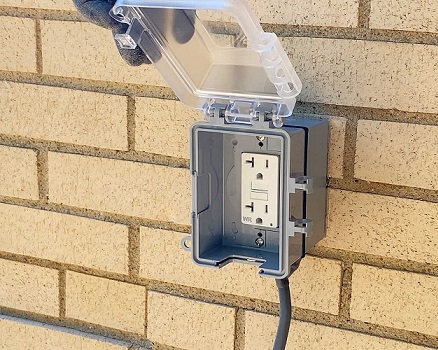 BOUNCE HOUSE RENTAL WITH PROPER POWER SETUP

The best power source for your Bounce House Rental would be an outdoor 20 amp GFCI outlet. An easy way to know if your outdoor outlet is GFCI or not would be the test/reset button that is located between each plug. It is not safe for your Bounce House Rental to be plugged into an indoor outlet. Five Little Monkeys requires that the power outlet be within 50ft from the setup area so the cord can also be safely tucked away to avoid any tripping hazards. The power source your Bounce House Rental is hooked up to should be on it's own circuit as well to avoid any tripped circuit breakers.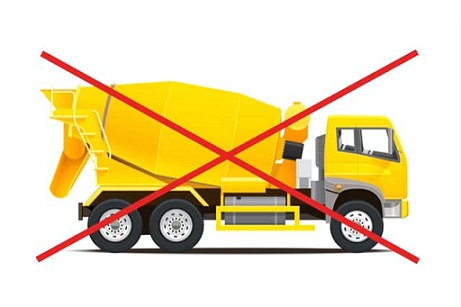 BOUNCE HOUSE RENTALS SHOULD BE PLACED ON AN ALL-GRASS AREA

Bounce House Rentals and concrete setups do not mix well. The jumping or sliding in the Inflatable Bounce House Rental could not only cause damages to the unit itself, but you're also at a higher risk of injuries as well. Bounce House Rentals should be setup on all grass to ensure proper anchoring with stakes into the ground. Anchoring with sand bags is unsafe for an outdoor setup because in the event a gust of wind arises during your Bounce House Rental period, the sand bags will not be able to keep the Inflatable Rental safely anchored to the ground like stakes do. In the event, anyone is running around the Bounce House Rental and falls, the grass is a much softer landing spot than concrete as well.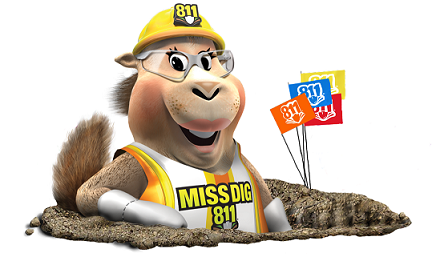 WITH YOUR BOUNCE HOUSE RENTAL MARK UNDERGROUND LINES BEFORE DELIVERY

Before your Bounce House Rental is delivered, it is a good idea to call MISS DIG to check for any underground utility lines. Five Little Monkeys strongly encourages this. Any private power lines or irrigation lines must be marked on your own. In the event there are any, you can flag these off so that the delivery crew does not accidently hit any of them during the setup for your Bounce House Rental. Any damage to, or resulting from, unmarked underground lines are the responsibility of the Renter.